The Sixth Form 

We are committed to providing a first class Sixth form at HGSS which will provide every student with the best opportunity for progressing to university or the next step towards a successful career. Most Year 11s choose to continue their studies with us as do a growing number attracted from neighbouring schools by our reputation for challenge, support and achievement. We offer a range of subjects here at Holmer Green Sixth Form.
Our students wear business dress befitting our specialist status and we expect them to work diligently whilst approaching their studies with open and enquiring minds. Please see below for the 6th Form Dress Code: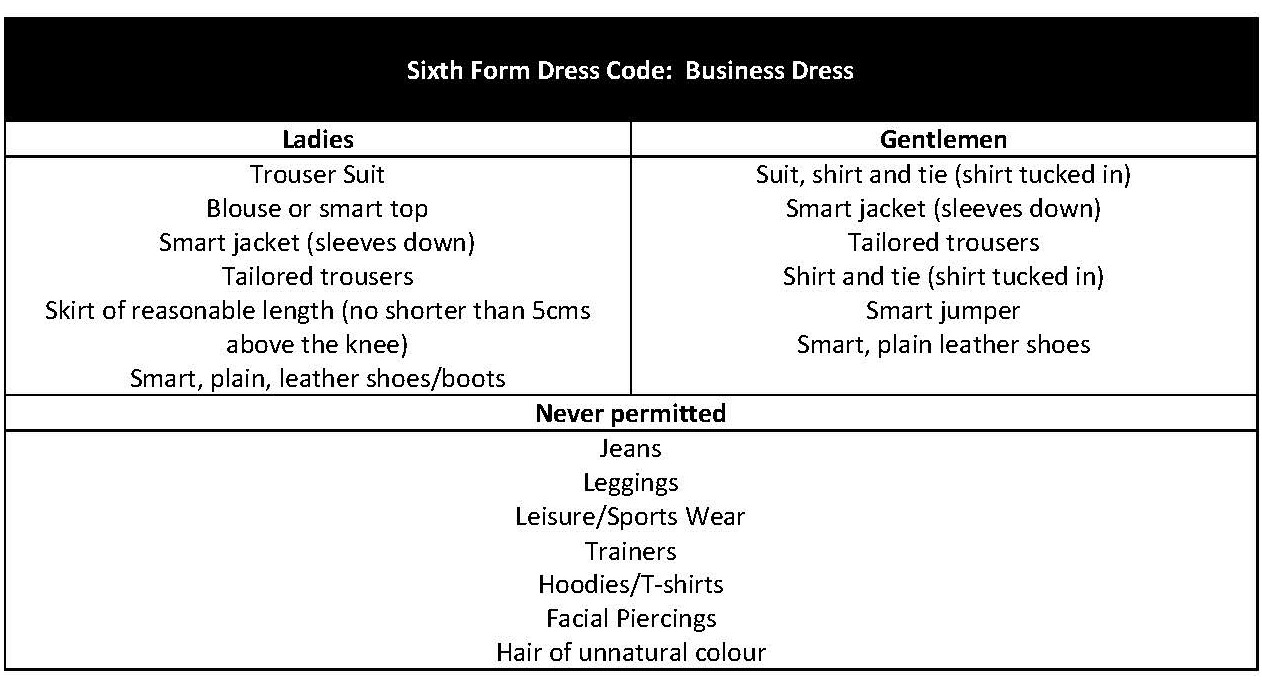 As universities and employers become ever more demanding of the standards young people achieve, our committed staff deliver teaching, guidance and support of the highest order reflected in our outstanding results.
We offer a range of subjects here at Holmer Green Sixth Form. For useful information on choosing your Sixth Form subjects, see our Sixth Form Prospectus (above) which includes details of both our academic offer and enrichment programme.
Take a look at the Sixth Sense newsletter created by our Sixth Form Students. It contains all the latest Sixth Form news and updates on our events.
If your son / daughter has any questions about our Sixth Form, please tell them to come and see Mrs Golding in the Sixth Form Centre, or likewise, if you have any concerns or questions please feel free to contact me at goldingr@holmer.org.uk
6th Form Management Team
| | | |
| --- | --- | --- |
| Head Boy | Matthew Waterhouse | |
| Deputy Head Boys | Nathan Holt | Oliver Millea |
| Head Girl | Sophie Miller | |
| Deputy Head Girls | Alicia Dawson | Lauren Miller |
| Events Manager | Isobel Farthing | |
| Enterprise Manager | Haroon Kazi | |
| Public Relations Manager | Caitlyn Mayo | |
| Community Manager | Emily Piggin | |
| Associate Student Governor | Katie Dwyer | |
www.ucas.com Advice for Parents section
16-19 Bursary Fund Application Form click here