HGSS General Election - 6 June 2017
RESULTS NOW IN:
Election Day HGSS

Final Count

Lib-Dem

307

Labour

171

UKIP

121

Green

91

Conservatives

88

Blanks

28

Total

806
See the Lib-Dem victory speech here
After a first try at holding an election at HGSS in 2015, we realised that it was a good way of making pupils aware of the importance of politics. They managed to get a better understanding of the key issues that people fight for in this country and were always interested to go further.
The students representing each party will defend values that they believe are dear to them and that represent views that are spread nationally. It will be an excellent opportunity for them to work on their speech and the way they present and defend ideas.
The campaign will be spread over 2 weeks. The first week will see each candidate going into forms and talking about the party they are representing and trying to convince people to vote for them. The second week will see assemblies where candidates will be asked general questions about certain issues and will have to answer as best as they can.
The voting will take place on the 6 June. Each form will have everyone casting a vote and the results will be announced here!
The Conservative Party - Leo Salem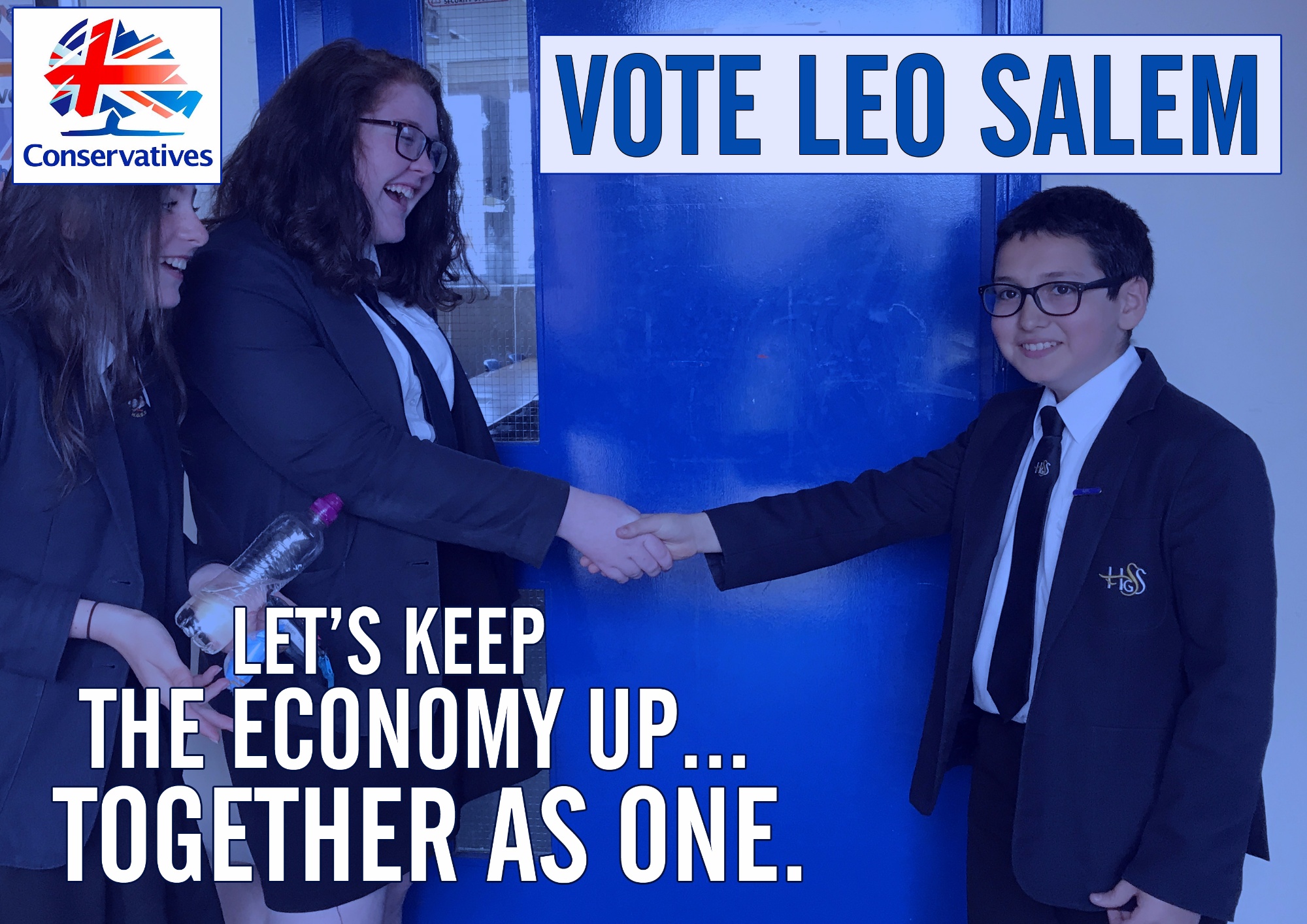 We are a party that believe in personal responsibility, limited government, free markets, individual liberty. We also believe the role of government should be to provide people the freedom necessary to pursue their own goals. Everybody deserves to have their voice heard.
The reason why you should vote for the Conservative party is that we want what is best for the United Kingdom.
We put up a General Election because we want to secure the strong and stable leadership through Brexit and beyond.
Green Party - Hugo Abbott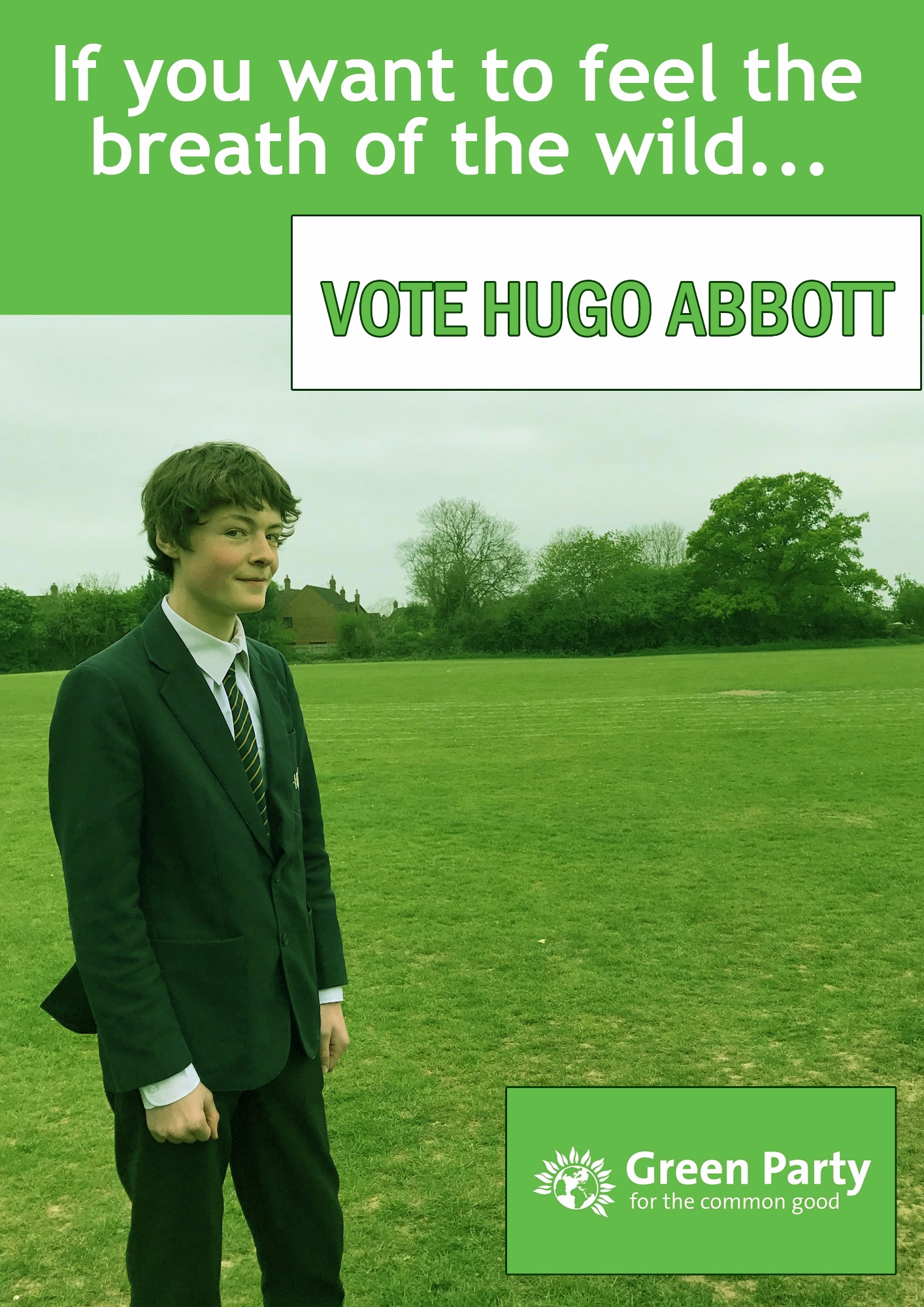 The Green Party aims to keep the NHS strong in order to keep people happy and healthy, giving it proper funding and support. We aim to help NHS provide the best possible support for both mental and physical issues.
We will listen to the public about Brexit once the terms of the split have been agreed. This could mean a second referendum (Which I get nobody wants, but the option is there). If a second referendum did happen then 16 and 17 year olds would be able to vote in it, unlike the first one.
We would make public transport more affordable and more reliable, British train fairs are one of the highest in the world! A ticket from London to Bristol can cost over £100 pounds, whereas traveling the same distance in France can cost only £30. The green party will cut public transport fairs by 10%, and ensure that ALL profits from it go directly to improving public transport rather than going to shareholders.
Increasing the minimum wage to £10 an hour by 2020, this is £3.50 an hour higher that it is today, it may not sound like much, but it can make a HUGE difference.
And finally, the environment. Energy prices are rising, and 1 in 5 houses in the UK struggle to afford the energy they need. The Green Party can help Britain to no longer rely on fossil fuels and nuclear power (while nuclear power is far less damaging than fossil fuels, it can be extremely damaging if it goes wrong) and supply clean, cheaper energy from solar panels, wind farms and other renewable sources of electricity. Fracking would be completely banned and insulating houses to reduce heating costs would be encouraged.
Your voice will be heard! The Greens listen to young people and want them to have just as much a say as anyone else.
Labour Party - Oliver Swatton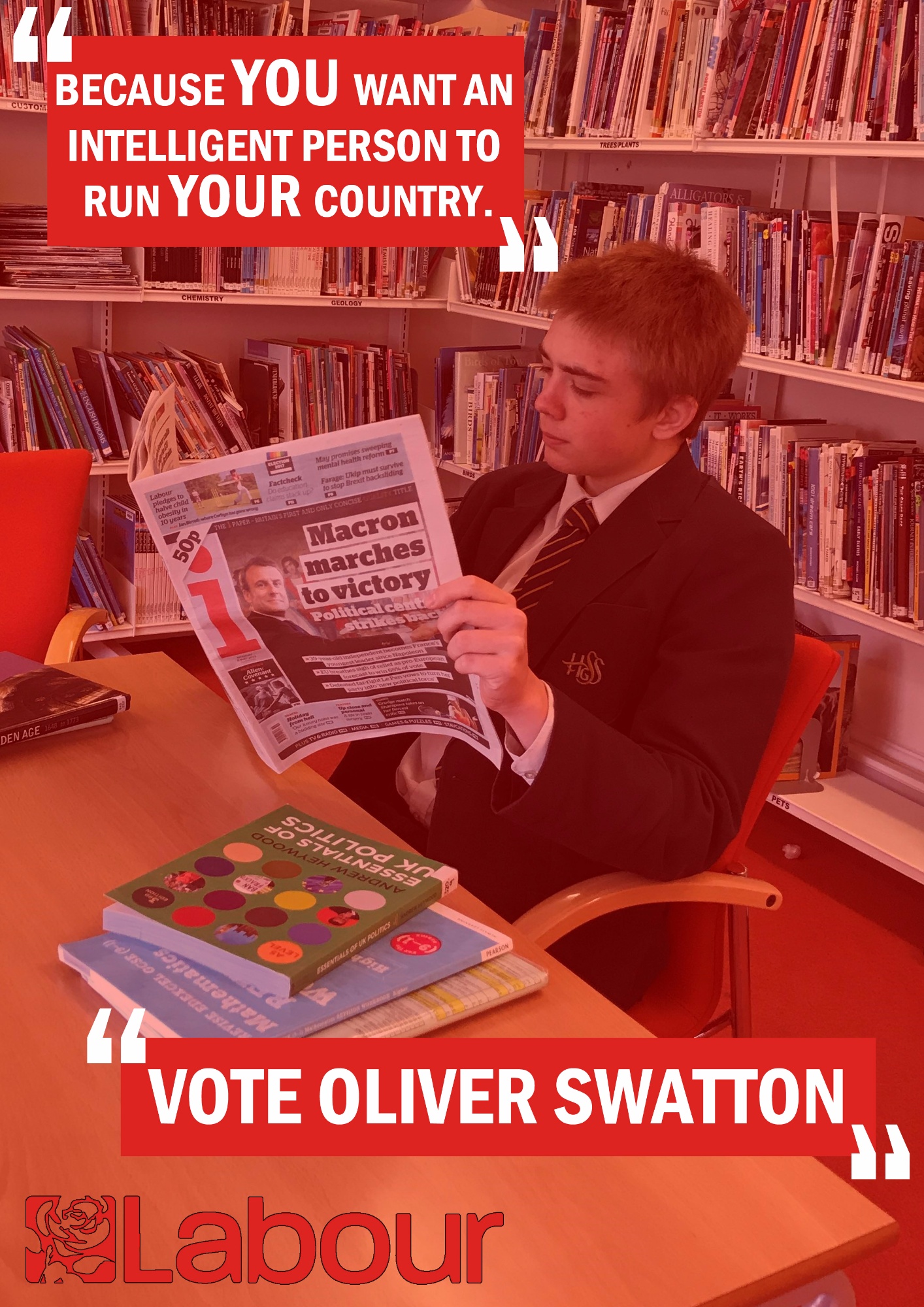 Reducing obesity and improving diet.
Raising the age of retirement from 66 to 70.
Encourage and support more women in Board Level roles.
Making it easier to set-up and grow a business
Help troubled families turn their lives around.
Removing tuition fees for all universities.
The Liberal Democrats Party - Mike Salem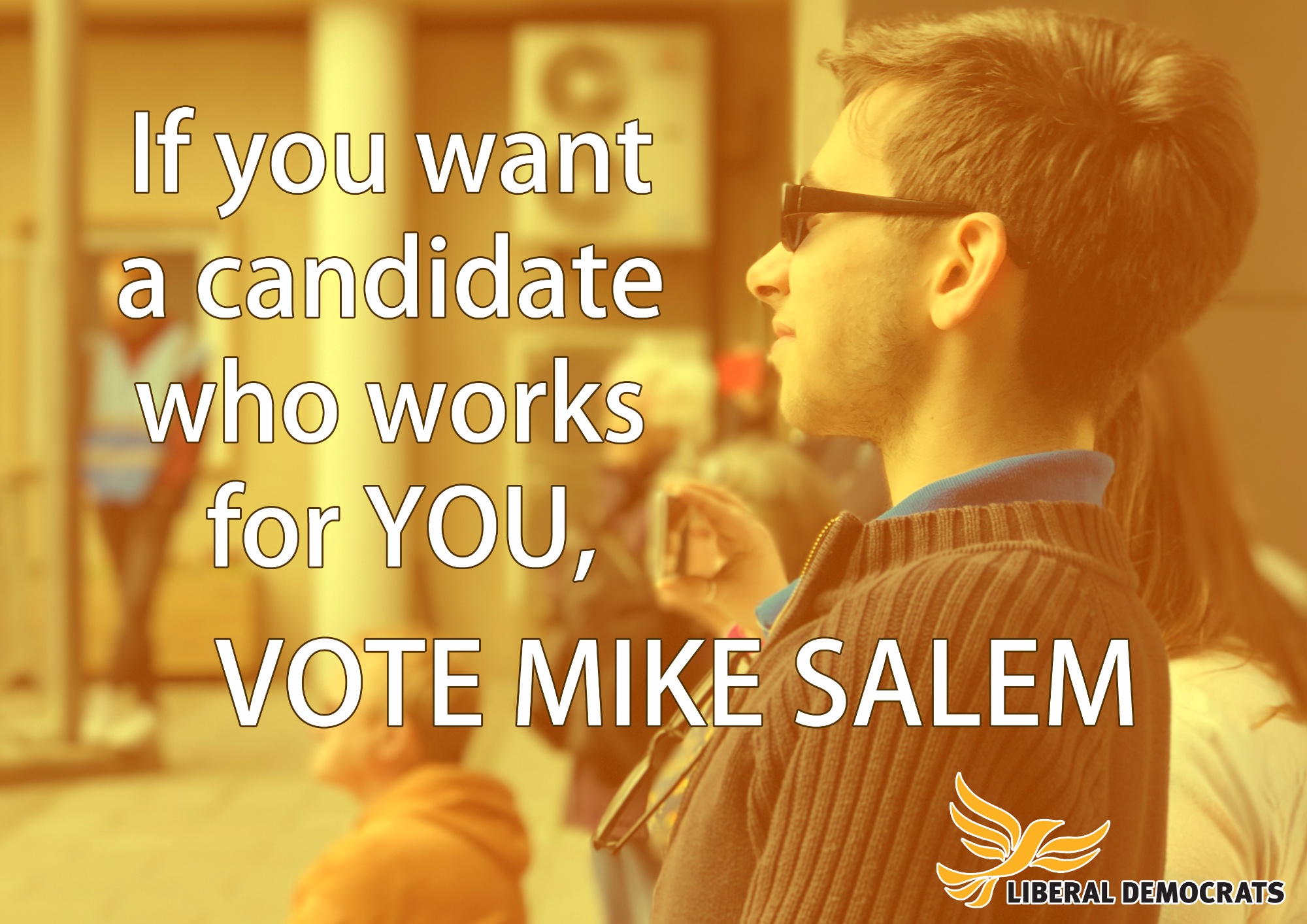 Liberal Democrat:
Hold a second referendum on the terms of Brexit.
Increase in the threshold at which students have to pay back tuition fees.
Address the critical funding and capacity challenges the NHS faces.
Build 300,000 houses per year.
Strong centrist/moderate policies and views.
Superfast broadband (optic fibre) across the UK.
Other parties:
Tories are destroying any kind of relationship with the EU because of the promised "hard Brexit".
Make student debts even worse by encouraging all young adults to borrow loans.
Labour is not united and cannot represent anyone including their own members and supporters.
All other parties encourage racism and extremism through their immigration policies and manifestos.
UKIP - Lewis Holloway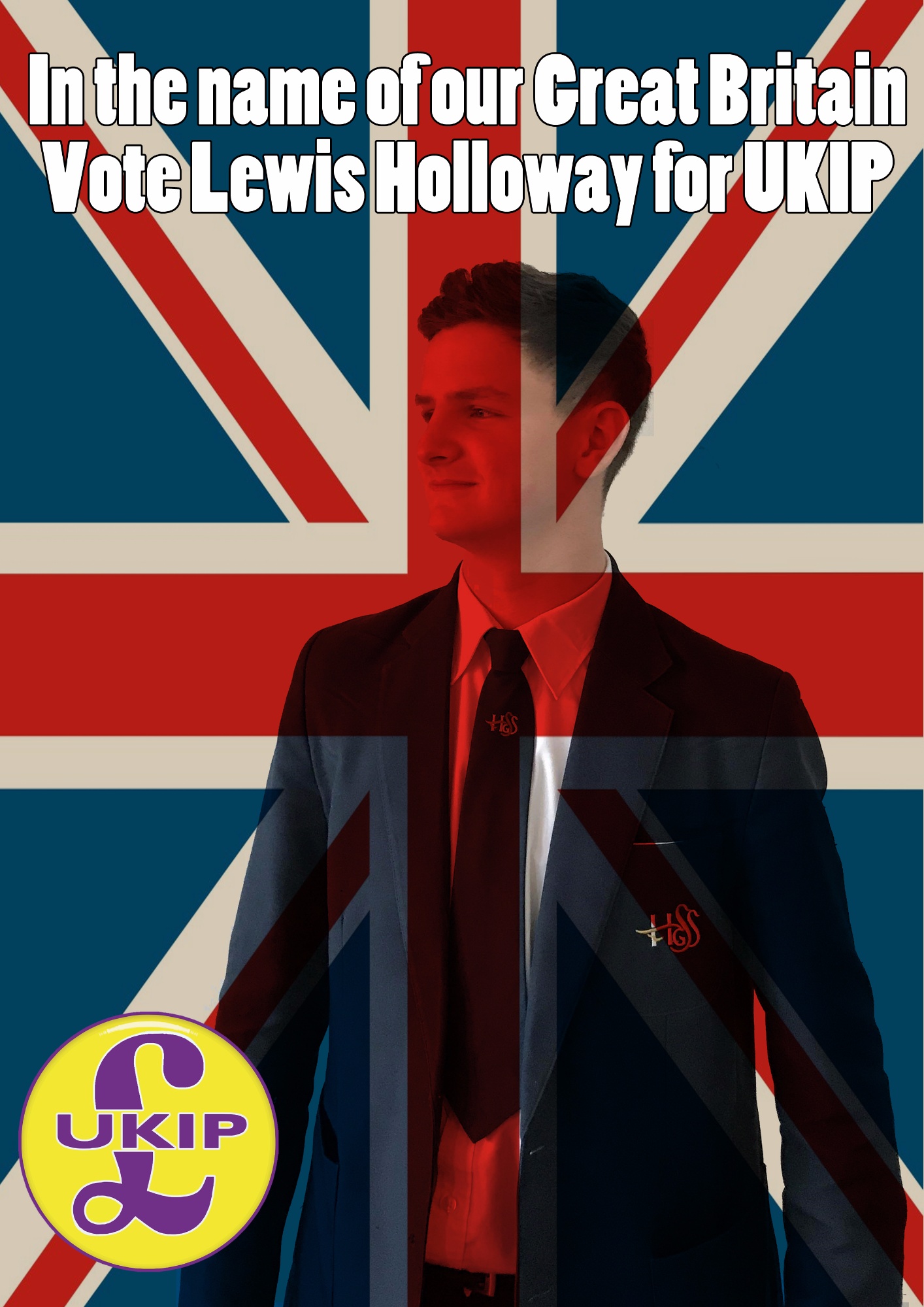 ECONOMY
Raise the threshold for paying 40% tax to £55,000 and introduce a new 30% intermediate rate on earnings between £45,300 and £55,000
Abolish inheritance tax
Ensure big corporations pay their fair share
IMMIGRATION
Complete the Brexit process and take back control of our borders
End immigration for unskilled jobs for a five-year period to re-balance our work economy
Introduce a new visa system for workers, visitors, students, families and asylum seekers
Care for the elderly
Integrate health and social care and bring both under the control of the NHS
Double the budget for free pensions advice to help pensioners make sound financial decisions
Abolish the practice of arranging home-care visits in 15-minute windows